Dr. Robert Madding, PhD
President of RPM Energy Associates, LLC
Robert "Dr. Bob" Madding has been a practicing infrared thermographer since 1972 and is considered a pioneer within the infrared industry. In 1978, he started the first infrared thermography seminar at the University of Wisconsin extension and in addition he co-founded the Thermosense Conference in 1978. He has over 35 years experience in infrared thermography applications and training, has published numerous technical papers and has contributed many technical chapters in textbooks on infrared thermography. Director of Training for the Infrared Training Center (ITC), Dr. Madding was a senior instructor and developed training course materials for many of the ITC course offerings. In 2000, he founded the InfraMation Conference. He is currently the President of RPM Energy Associates, LLC and maintains the highest level certification available with the American Society for Nondestructive Testing (ASNT) for thermography testing.
Greg Stockton, Level III Thermographer
President of United Infrared, Inc., Stockton Infrared, & RecoverIR
Greg Stockton is a Level III certified infrared thermographer with over thirty year's experience in the construction industry, specializing in maintenance and energy-related technologies. He has published 20 technical papers on the subject of infrared thermography and written numerous articles about applications for infrared thermography in trade publications. Greg has many memberships in professional societies, licenses and certificates He is a member of SPIE – the international society for optics and photonics and is 2012-2013 Chairman of Thermosense: Thermal Infrared Applications, and Chairman of the Buildings & Infrastructures Session at SPIE's Defense and Security Symposium.
Peter Hopkins, CEI, Level III Thermographer
Vice President United Infrared, Owner of InspecDoc Inspection Services & President of SoCAL Infrared Thermal Imaging Services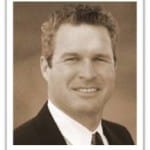 Peter Hopkins has operated a successful home inspection company since 1996 and has personally performed over 6,000 property inspections.  His company expanded into infrared in 2005, with the opening of SoCal Infrared and has found success in many applications for infrared thermography.  Peter is an ICC Code Certified Building Inspector and Certified HERS Energy Rater.  Peter has been trained in Equine Thermography and is licensed with the California Horse Racing Board as an Assistant to Veterinarians.
James R. Seffrin, Level III Thermographer
President of Jersey Infrared Consultants & Director of Infraspection Institute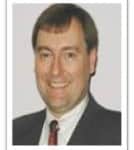 Jim Seffrin has been an Infraspection Institute Certified Infrared Thermographer® since 1984 and is currently Level III. He is a co-founder of Jersey Infrared Consultants and a practicing thermographer with nearly 30 years experience as an infrared consultant and Director of Infraspection Institute since April 2000. Jim has written numerous articles, co-written existing standards, and frequently works as an expert witness on projects involving thermography.  Jim has been teaching for Infraspection Institute since 1995.
Ben T. Hixson, RCI, CCCA, CCS, CIT
President of Hixson Consultants, Inc.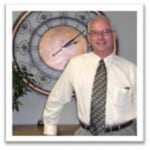 Ben Hixson is a roofing, wall systems & waterproofing expert. He formed Hixson Consultants, Inc. to provide expert roofing, architectural sheet metal, glazing, wall system, and waterproofing consulting services. He has over 33 years of experience in roof, wall, and waterproofing condition analysis, life-cycle cost analysis, budgeting, design specification writing, CAD detailing management, and component selection and systems which are designed to remedy building moisture problems. Ben received a B.A. in Chemistry from Vanderbilt University in 1973 and is uniquely able to correlate product chemistry to predictable field performance.
Joanna L. Robson, DVM, CVSMT, CMP, CVA, SFT, CIT
Owner of Inspiritus Equine, Inc.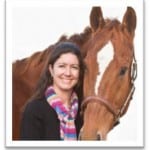 Dr. Joanna L. Robson is a Licensed Veterinarian and owner of Inspiritus Equine, Inc., an integrative veterinary practice dedicated to the whole horse approach. Joanna is also co-owner of the Equine Technology Center in Salinas, CA. She lectures both nationally and internationally on recognizing the horse in pain, the uses of thermography in the equine industry, the anatomy of saddle-fitting, and understanding alternative medicine modalities.  She has numerous publications online and in print, and is the author of the book "Recognizing the Horse in Pain…And What You Can Do About It!" Dr. Robson is a graduate of the Washington State University Honors Veterinary Medicine Program.
Mike DeLeonardo Jr, CJF, RJF
Owner of DeLeonardo Farrier Service and DeLeonardo Farrier Center and Equine Technology Center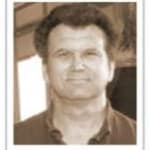 Mike DeLeonardo, Jr has 38 year's experience in the farrier industry and is a Certified Journeyman Farrier, Registered Journeymen Farrier, tester for the AFA certification program.  In 2008, Mike was honored into the International Farriers Hall of Fame.  He is past President and Vice-President of the American Farriers Association and the Western State Farrier Association. Mike owns two Farriers Services and is co-owner of the Equine Technology Center in Salinas, CA, using infrared technology as it pertains to the farrier regarding diagnosis of lameness.
Scott Wood, Level III Thermographer
President of Scott Wood Associates, LLC
Scott Wood an expert in building science thermography has delivered training and expert advice regarding mold and microbe remediation, as well as infrared thermography and building science to thousands Nationally and International. Scott Wood Associates, LLC a consulting and training professional company in the areas of building science has been involved in building forensics on single story to multi-story high-rises as well as providing design solutions, considerations and testing for heat, air and moisture barriers for the building's enclosure.
Scott has provided training, investigations or consulting for multiple organizations and their employees including such organizations as; Infrared Training Center, VaproShield, Simpson Gumpertz & Heger (SGH), Wiss, Janney, Elstner Associates, Inc., Thermal Moisture Imaging (TMI), ServPro, ServiceMaster, Belfor, National Property Inspectors, Chubb Group Insurance, CNA Insurance, Chevron, American Leak Detection, US Army Construction Engineering Research Laboratory, US Army Reserve, US Army Corps of Engineers.
Mr. Wood is a founding member and treasurer of the International Association of Certified Thermographers (IACT), on the advisory board for Essess, Inc., active voting member for ASTM International C16 committee, member of the National Association of Commercial Building Inspectors and Thermographers (NACBI), National Institute of Building Sciences (NIBS) and local Seattle Building Enclosure Council (SeaBEC).
Eric R. Stockton, Level III Thermographer
VP, Stockton Infrared Thermographic Services, Inc.

Eric Stockton is the Director of Stockton Infrared's ElectriSCAN and MechaniSCAN Divisions. CompuScanIR, a data center service infrared service. Eric is Vice-President of Stockton Infrared and has been an integral part of its success and growth. Eric received a BA in Zoology from the University of North Carolina at Chapel Hill in 1982.  He was an environmental consultant for Carolina Power and Light's Shearon Harris Nuclear Power Plant for 14 years prior to joining Stockton Infrared in 1996.
John Finlayson, CIT
President Canopus456, LLC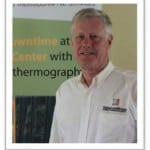 John Finlayson is the President of Canopus456, LLC. John has been a consulting engineer working with Stockton Infrared since 2009, introducing advanced image capture and presentation technologies. John received a BS in Engineering from UCLA in 1969. He was an Engineering Duty Officer in the Navy, serving as the Electrical Division officer of an aircraft carrier.  He worked in the ocean and offshore oil industries for 15 years before transitioning to the space and aircraft industries. He has two patents for sub-sea oil production technology and has developed and patented technology for large scale graphics and backscatter x-ray technology.
Capt. Dean O. Trytten, US Navy, Ret.
Steam Technical Director of ElectricIR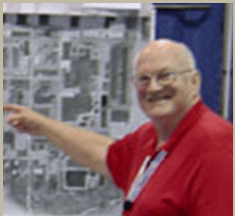 Dean Trytten As Steam Technical Director of ElectricIR™, Dean provides training and technical support for all of the ElectricIR Steam Technicians.
Dean Trytten received his Bachelor of Science degree in Electrical Engineering from North Carolina State University. He then earned his Master of Science in Mechanical Engineering from the Naval Post Graduate School in Monterey, CA.
Captain Trytten served on the following US Navy vessels over the course of 20 years:
U.S.S. Connole (DE 1056)
U.S.S. Portland (LSD 37)
U.S.S. Joseph Hewes (FF 1078)
U.S.S. Independence [CV 62] U.S.S. Nereus (AS-17)
After serving on vessels, Captain Trytten was Ship Superintendent at Philadelphia Naval Shipyard, Force Maintenance Officer at COMNAVSURFPAC, Ship Modernization and Maintenance Branch Head at OPNAV, and as Special Assistant for quality at the NAVSEA's Inspector General's office.
After 30 years in the US Navy, Dean Trytten started Anchor Elite, LLC (www.AnchorElite.com) to provide special high-performance services and products to the private and public sector.
Ken English
MediaMojoGuy – DaytonaBeachVideoMarketing.com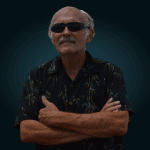 From a New Jersey ski area called Great Gorge to a Miami cruiseline called Easter Steamship, it's been a "long, strange trip." After 20+ years in the tourism industry, I found myself as the executive director of the the Miami Foreign Trade Association. In the mid-90s, I began to work online, first with website development (remember Front Page?), then with audio and video. For several years, from the late 1990s to early 2000s, I was involved with brokered radio – buying time, producing shows, selling advertising. I enjoyed it, but I discovered the term actually meant, "the longer you do it the 'broker' you get." It became too expensive. Internet radio was on the horizon, but it took until 2007 for me to learn podcasting. Since then, I have produced more than 2000 podcasts, ranging from 15 to 60 minutes in length. But it was video I found most appealing. My first one went on YouTube in 2006. Since then, I've put more than 4000 videos on a dozen YouTube channels, plus other video sharing sites, including Vimeo. In January 2011, I introduced my concept of MediaMojo with a presentation at IR/INFO 2011 in Orlando.
MOJO, by the way, is an abbreviation for MObile JOurnalist.
Mal West, TIC 2017 Master of Ceremonies

Mal West
is from Brisbane Australia (Down Under) and has been a Thermographer (Level 1 AINDT) for the last 16years and has conducted Infrared Scanning in all states of Australia. He has worked for various Thermal Imaging companies during this time and has done work in many varied industries in some unusual places.
One of the things he is most proud of was working with Australia Post, one of Australia's largest Companies in developing and implementing Thermal Imaging into their engineering and maintenance programs Australia wide.
To see a company of this size discover the IR Wow Factor and embrace it has been amazing. It is now a key part of their ongoing maintenance on their letter sorting and parcel machines as well as their buildings.
During the last 16years he has worked in many Industries such as Power Generation (Overhead Power Lines & Substations), Sugar (Mills & Refineries), Elevators/Lifts, Mining, Cattle (Feedlots & Meat Processing Plants), Wine (Wineries/Crushing/Production & Bottling), Poultry (Processing & Production Sheds), Soft drink (Production/Bottling & Cans), Food Production & Refrigeration and Pharmaceuticals. The main areas he has worked in are electrical, mechanical, medical, animal imaging and refrigeration applications. He has a broad knowledge of Thermal Imaging and its applications in the field across many industries.